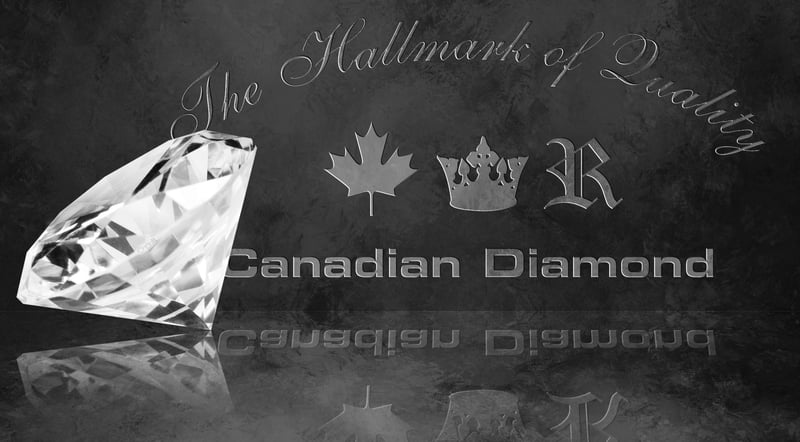 Canadian Diamonds
Each Hallmark of Quality Canadian Diamond is graded using the world's most sophisticated technology and triple checked by at least 3 gemologists. Our representatives have a mission to present a diamond graded to a standard beyond any existing grading institute. When this criterion has been met, the Hallmark of Quality logo which consists of a 'Maple Leaf' a 'Crown' and the letter 'R' are laser-engraved on the edge of the diamond. Each diamond is also laser-branded with a unique identity number which traces provenance to a Canadian diamond mine.
The "Hallmark of Quality"
The Hallmark of Quality Canadian Diamond is accompanied with an informative certificate of origin and diamond report. The certificate of origin conveys details of this diamond's journey from diamond rough to polished gem.
Regal Imports is very particular in its selection of Canadian diamonds. We concentrate on better colours, VS through SI clarities, and most of our selection are graded triple excellent for cut with no fluorescence.
Interested in Regal Imports diamonds?
Introduce yourself below and we will reach out as soon as possible.
We are eager to guide you through our diamond journey!